We graduated

Techstars 2019

.
Read more

here

.
We were awarded the

Y Combinator SUS

grant.
Read more

here

.
Check out our latest interview with

The Hill

.
Read more

here

.
We were named

Top 25 in Sir Richard Branson's Extreme Tech Challenge (XTC) 2019

.
Read more

here

.
We won the

DevProject Award

at

DeveloperWeek NYC

.
Read more

here

.
We were named on the

2019 Most Fundable Companies List

by

Pepperdine University

.
Read more

here

.
Come see echoAR at Visual 1st
echoAR is excited to be a part of Visual 1st, the premier conference for the imaging ecosystem, to talk about the intersection between augmented reality (AR) and artificial intelligence (AI).
We will discuss AR, AI, real-time analytics, cloud-connect applications and more. Join the event on October 3-4 in San Francisco.
​
Learn more about the event here:
echoAR to speak at VR Tech Summit
echoAR will be speaking at the VR Tech Summit, an immersive tech event featuring AR/VR tech investors, entrepreneurs and influencers coming together to address the world's greatest challenges via AR/VR technology.
​
Join us on September 9 for a talk about top AR/VR trends, developer tools, and applications of AR/VR.
​
Read the announcement and attend the event here:
​
​
Announcing New Query Options
DEVELOPERS REJOICE! We introduced new ways to query data from the echoAR servers. You can now:
​
1. Query for a specific entry
2. Query for any entry containing a specific file name
3. Query for any entry containing a specific data key
4. Query for any entry containing a specific data key with a specific value
This was a highly requested feature among our developers! Have a feature in mind? A new option you need? TELL US!
​
Join our Slack channel and let's talk: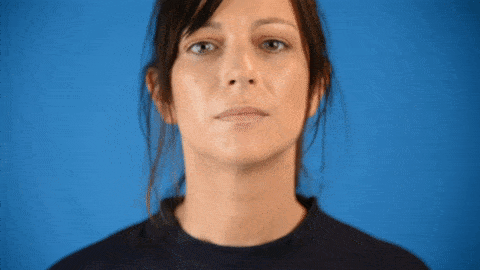 Join Startup Leadership Program NYC
echoAR was part of the 2019 class of Startup Leadership Program (NYC chapter), a founder-focused fellowship helping entrepreneurs grow.
​
The program supports each founder's entrepreneurial journey by providing curriculum, community, and mentorship. during a 8 month fellowship.
​
Watch our testimonial and read more about the Startup Leadership Program in NYC:
​
​
NEW FEATURE ALERT! Each upload of a 3D model through our console will now auto-generate a QR code for you to see the 3D model instantly through your phone. No app needed.
​
Just scan the QR code with your phone and a web-based camera will launch. Point your camera to the QR code again and see the 3D model on top of it.
​
How about you try scanning the QR code next to this post? People always say that echoAR is a rocketship.
​
Register for FREE console access now:
Entrepreneurship & AR with Baruch College
echoAR was invited to speak with Israeli MBA students from Baruch College at RLab. The students were visiting innovation hubs and accelerators around the city to meet with local entrepreneurs building cutting edge startups.
We were happy to share our entrepreneurial journey, showcase our tech, discussed our vision for cloud-connected augmented reality, and answer many
#StartupLife questions.
​
Learn more about opportunities at RLab here:
​
​